Your home is your sanctuary. And when it's designed to make life's simplest tasks second nature, from turning on a light to opening the front door, it frees you to let the best of you shine through. At SHIFT Accessible Homes, we're here to help you feel confident and in control by realising your dream of living as independently as possible, in a home you'll love.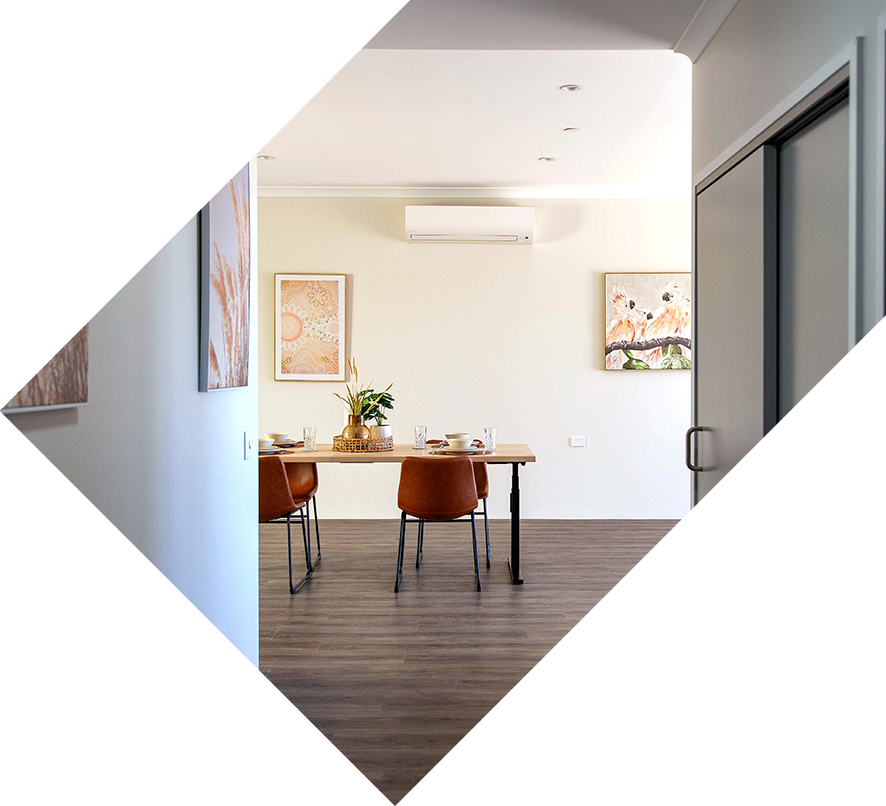 Right now, you're on the cusp of one of life's most exciting experiences. This is your opportunity to start your journey towards finding a brand-new purpose-built Specialist Disability Accommodation (SDA) home that's designed to help you amplify the everyday. No more compromising. No more trying to adapt your old house to your needs. You know where you want to go – now you just need to find that one SDA partner that feels right.
SHIFT Accessible Homes is a proud Rocky Bay company backed by 80 years of of accumulated knowledge and insights working with people living with disability, giving us an unrivalled appreciation of what you're going through and what you need from your new home. We don't exist to develop property – we exist to help you open doors to new possibilities, from greater independence to discovering new passions and all in-between.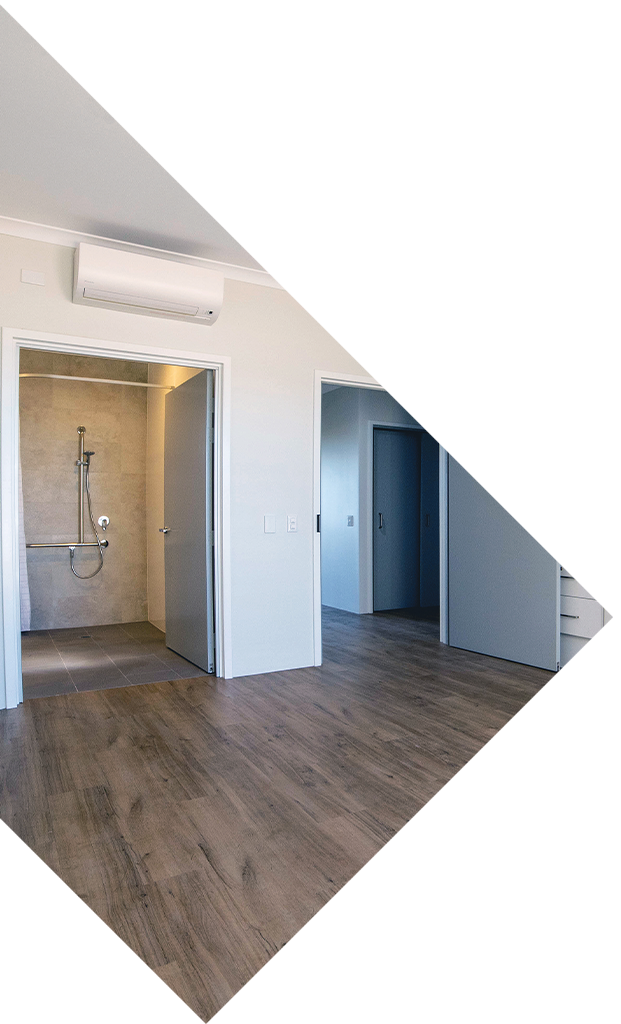 With SHIFT, you get to choose where you live, who you live with, and what support you need to live in your own home.
1, 2 and 3 bedroom SDA homes
Stylish, contemporary design complete with high ceilings, wide open spaces and lots of natural light
Amazing locations to choose from across Perth and beyond, from Gosnells to Geraldton, Rockingham to Victoria Park, Hamilton Hill to Pearsall and all in between.
Close to what's important to you (like shopping centres, parks, supermarkets, local markets and nature)
Rent the entire home, or enter a shared living arrangement
Choose your support services
Your new home is purpose-designed and built to help you live as independently as possible, backed by personal support services funded through NDIS. How much you need, depends on you. The big one is Supported Independent Living (SIL), which is up to 24-hour assistance with day-to-day life (like cooking meals and getting ready in the morning). You may decide you need less intensive support, like Assistance with Daily Living (ADL). Your Support Coordinator can help you find the support that's right for you.
In as little as 15 months, you could be moving into your dream new home with SHIFT. Here are the basic steps involved, from go to whoa.
01
To start your SDA journey, reach out to us at SHIFT, or meet with your Support Coordinator to discuss housing options.
02
Your Support Coordinator will help you complete a Request for Home and Living Supports form, and organise a Functional Capacity Assessment completed by an Occupational Therapist. These reports, along with any other supporting evidence, are sent to the NDIA for consideration by the NDIA Home and Living team to confirm your eligibility for SDA.
03
If approved, you will be notified of your funding level (i.e. Improved Liveability, Fully Accessible, High Physical Supports, and Robust), design category, location and number of occupants. You may also be eligible for SIL funding (SDA funding is for the physical property only).
04
Upon SDA approval, you are now able to partner with SHIFT, your SIL service provider (if eligible), and the building company, to design and build your new home.
05
Congratulations! You can now move into your new home, and start accessing your support services.
A new SDA home is an exciting and at times daunting journey. Just know that the SHIFT team is here to help you meet your individual goals. Our building journey is a collaboration built on honest, open, and trusting relationships. You become our world, as we work with you to help build your capacity to take an active part in NDIA processes, connect with the supports you need, and resolve any service delivery issues.
You don't have to walk the journey alone. Our amazing sister organisation Rocky Bay can connect you to all the support you need.
Support Coordinator
Build the skills you need to understand your plan, use it, and find the right supports.
Specialist Support Coordination
Higher level help to manage challenges in your support environment and ensure consistent service delivery.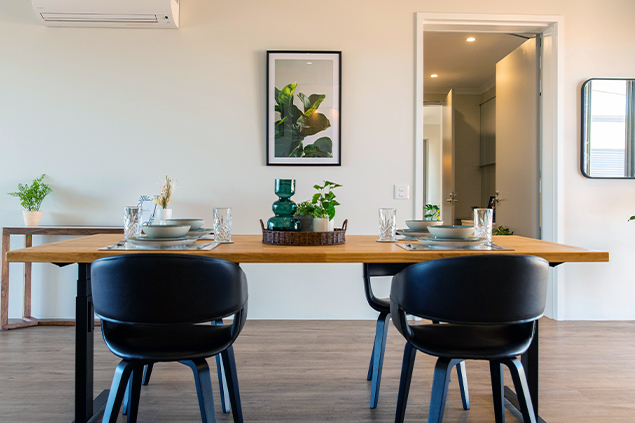 Remember - where you are now is not necessarily where you'll be tomorrow. If you're ready to meet, or would like to know more, simply complete this form and our friendly team will be in touch within 24 hours.