Unlocking life-changing
opportunities
Life is full of doors. Some you're yet to find, some you thought were closed forever. At SHIFT Accessible Homes we're here to open the ones that lead to a better life, one by one. Through our innovative one, two and three-bedroom SDA homes, we're breaking down barriers and unlocking life-changing opportunities for people of all ages and abilities. Great things happen when you find the right home, living with the right people, accessing the right supports. Let's see where we can take you.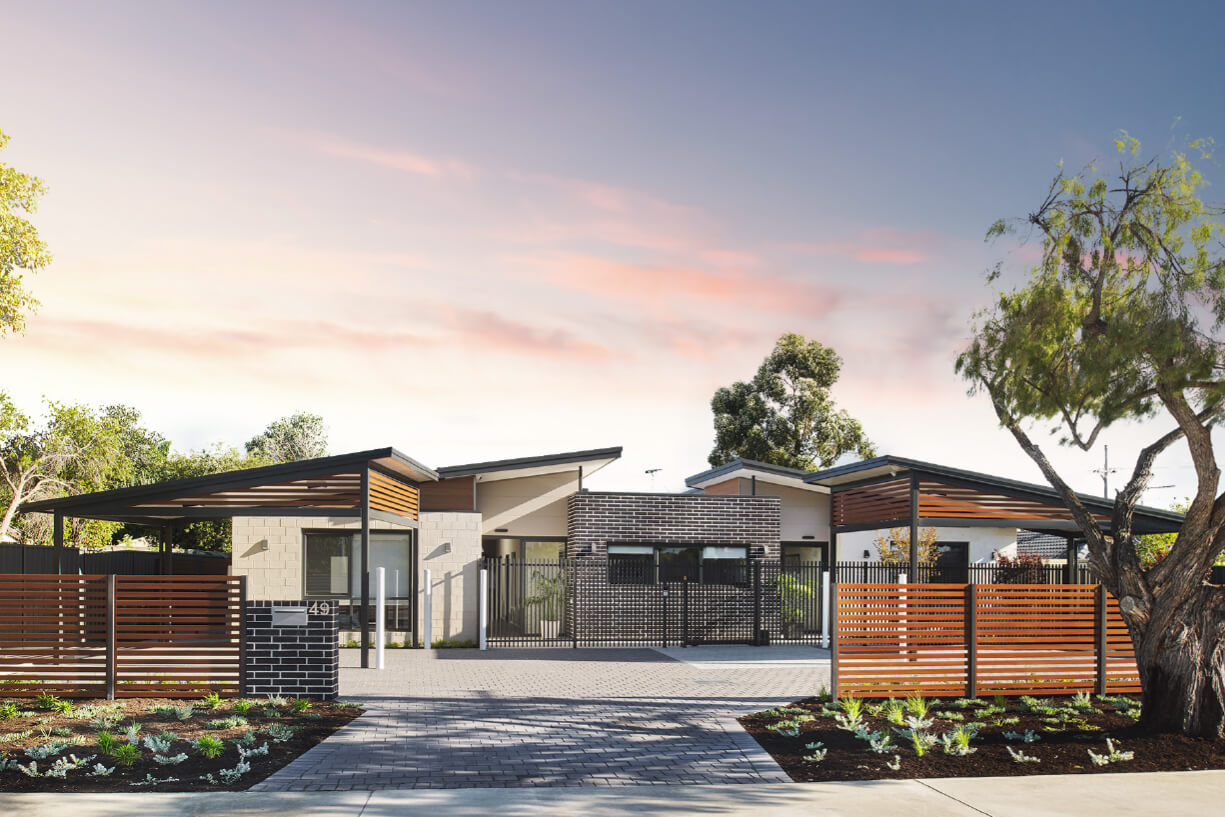 Is your home serving you? Or the other way round? At SHIFT, our designers and support workers obsess over every detail to find new and exciting ways for technology and spaces to positively intersect your day to day. Wide hallways that make moving around easier. Adjustable kitchen benchtops that bring you closer to the glorious mess. Voice operated bedroom blinds that allow you to control how early (or late) you get up. You are the centre of every decision as we put our minds together to amplify your ability at home.
SHIFT SHINES BRIGHT IN YANGEBUP
We are thrilled to share our latest SHIFT specialist disability accommodation with you. Comprising 3 homes in Yangebup, this self-guided tour shows carefully thought life enhancing features in every room that intuitively serve your needs.
Explore our range of 2 - 3 bedroom SDA accessible homes currently available. Our SHIFT homes are located across Perth and Geraldton; each one beautifully modern in its design and packed with savvy features. Even better, they're built to match your needs with innovative solutions to change the way you experience home living.
SHIFT is not like other SDA providers.
As one of the rare few not-for-profit "developers", we're purposely set up to reward people, not pockets. Happier families, more confidence to look for part-time work – your success stories inspire us to keep pushing the boundaries. That's what happens when you're a Rocky Bay company with more than 80 years of on-the-ground experience working with people living with disability. We've listened, learnt, walked in your shoes and changed our perspective on what it means to live at home independently.