Your launchpad,
for

life.
SHIFT Accessible Homes celebrates ability in all its uniqueness through the magic of intuitive, co-designed Specialist Disability Accommodation (SDA). We believe home is more than a place to live - it sets the scene for living your best life. Imagine for a moment how life would change if your home was stylish and contemporary (like any other house in your neighbourhood), moving around it was effortless. That feeling of confidence and control is contagious, flowing into other parts of your life. Meeting people, trying new things, looking for work. It all starts by opening one door. Where it leads is up to you.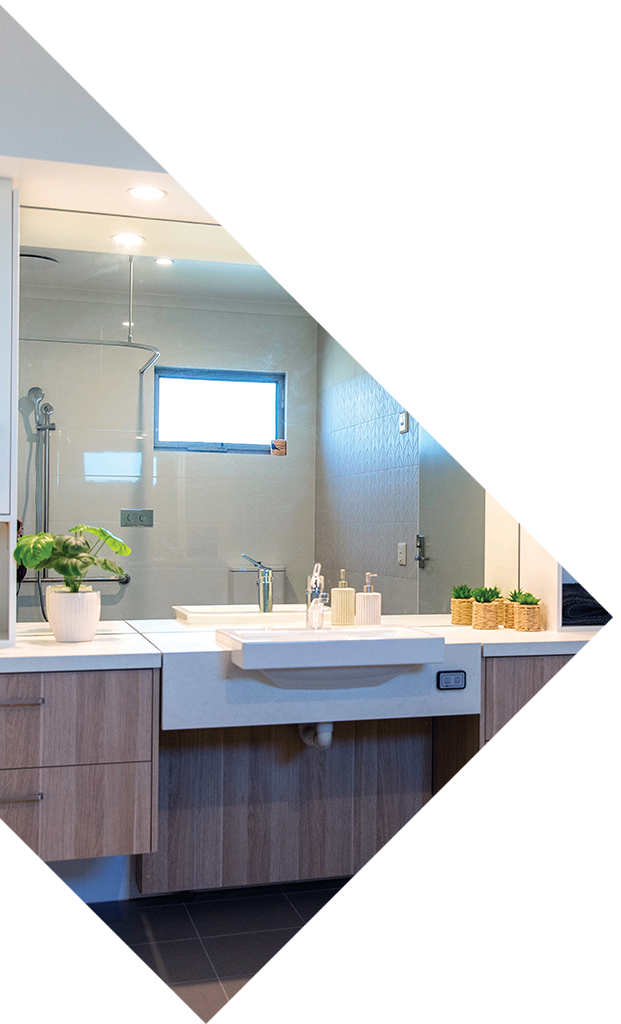 SDA is reimagining what it means to live at home with disability. Until now, day-to-day life was more difficult than it should be. You either moved out to an old, clumsily retrofitted house, or let go of your independence dreams by staying at home with your ageing parents. We think we're helping when we're actually hindering ability. Now with SHIFT, you can truly realise your dream of living more independently. Our stylish apartments, duplexes and villas are generously appointed with high ceilings, wide open spaces and plenty of natural light, cleverly concealing smart solutions that make the simplest of tasks second nature.
Take ownership
of your everyday.
This is your life – you are the designer, the director, the captain and the crew. So why should others make the decisions for you? SHIFT is the only SDA provider that empowers you to contribute to how your home meets your needs. By getting to know everything from your hopes and dreams, to hobbies and habits, we give you the tools to create a home you'll love living in. It starts right before we put pen to paper, where we invite you to co-design some of your bedroom's features. And it continues right through your journey by finding new ways to actively support you to do things for yourself, as much as you can or would like. Your life. Your home. Your choice.
Profit-first property developers are great at developing property – but what do they know about living with disability? Or how care is delivered in homes? How do they know what makes co-living annoying or unnoticeable, or all those seemingly small moments and milestones that lift your mood and inspire you to be more? SHIFT knows – because we've seen it first-hand. As a Rocky Bay company, we draw on over 80 years of direct practical insights into how care is delivered in homes. Our heart's in the right place - your place. We can't wait to start your SDA journey with you.