"It's about designing something today that is appropriate for its purpose today, but also has 20 years' worth of longevity in it."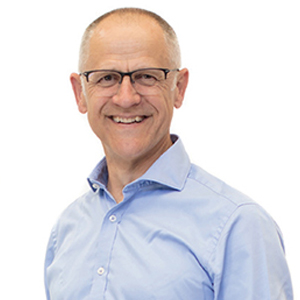 As a degree qualified chartered engineer with over are 30 years of experience, Nick brings a passion for problem solving and a near- obsessive interest in technology to his management role at Shift. For Nick, technology is an enabler. Through the power of cleverly engineered automation solutions (like finger nerve impulse operated curtains and TVs), it's possible to make a home accessible to anybody, of any ability. It all aligns with his dream of 'label-less living' – that is, making safe homes that excite and entice available to all people in equal measure.
The opportunity to work on state-of-the-art projects matched to individual needs is extremely exciting for Nick, even in the face of complex challenges. SDA homes must meet the end user's needs today, as well as in the future. And in a world of ever-changing technology advances, Nick understands the need to achieve longevity through sustainable, energy efficient designs. What will happen in ten years' time? Will the home need to be knocked down and rebuilt? Or can the design be reused and adapted?
To create homes capable of embracing technology in the future (without altering the environment), Nick believes in flexibility in the entire design process. Planning with rigidity is not going lead to the best end value - you need to be able to stop, review, and make fast decisions in order to make subtle changes on the fly.
To solve these big problems, Nick believes it takes a collaborative approach. It stems from a realisation that none of us are perfect – if we always did things a certain way, we would keep doing the same old things over and over and over. Perhaps that's why Nick feels right at home at Shift. By bringing together the minds of support workers, families and individuals, the design juices just flow. People are genuinely interested and make time for each other, which goes a long way toward making the flexible design approach possible. In doing so, Nick continues to tease out different opportunities that lead to the most powerful, authentic and invaluable user outcomes.