Building
something special
For too long have people living with disability been forced to settle for inappropriate accommodation. Nursing homes, group houses with outdated technology, staying at home until your parents can no longer care for you. As a society we think we're helping when really, we're holding people back from realising their true abilities. Never has there been a better time to challenge the social norms by creating developments that positively influence daily experiences. SHIFT Accessible Homes is that.
SHIFT is a non for profit organisation with SDA developments across Perth metro area. We're setting a new benchmark for what's possible by creating class-leading SDA homes that support people of all disabilities to live as independently as possible. As a wholly owned company of Rocky Bay, every development is designed and built to suit unique care and lifestyle needs, by people with on-the-ground experience working with people living with disability. It's a true team effort, bringing in the expertise of architects, builders, support workers, clients and their families, leading to the best outcomes possible.
Saw Ave (Rockingham)
Harrison St (Rockingham)
Bitton Street (Hamilton Hill)
Marri Road (Duncraig)
Renmark Av (Balcatta)
Ferguson St (Midland)
Anaconda Drive (Gosnells)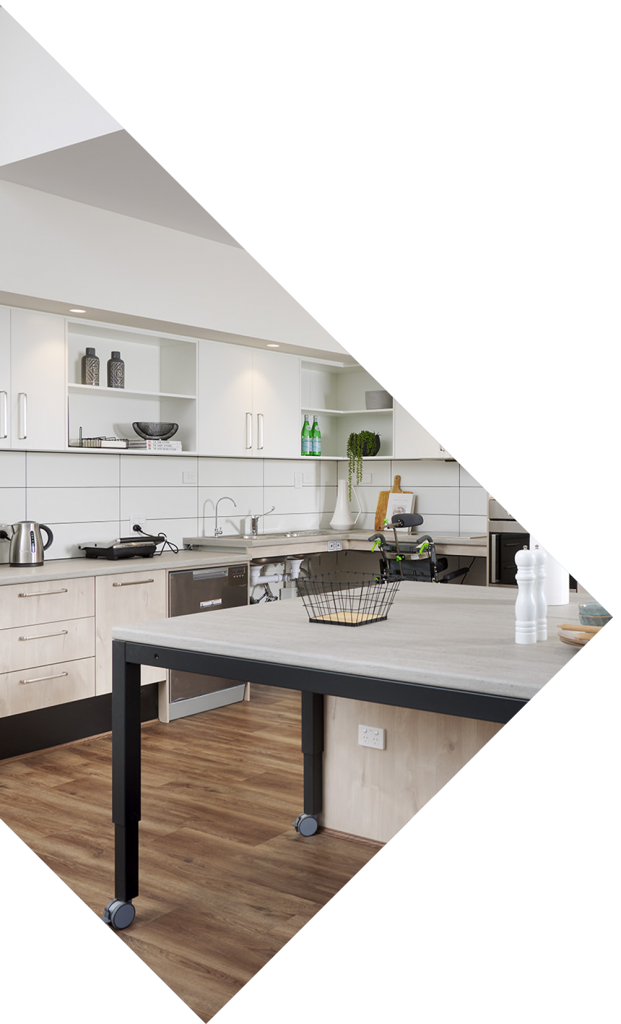 Our magnificent Girrawheen home is WA's first ever SDA home, setting the benchmark for what's possible. The modern design blends seamlessly into its suburban setting, inviting you inside where you're met with wide hallways, high ceilings, expansive living spaces and private courtyards. Everything is purpose designed to simplify daily living, from adjustable kitchen benchtops, accessible ensuites, voice operated bedroom blinds and key card access, right down to the centrally accessible staff hub for communal access.